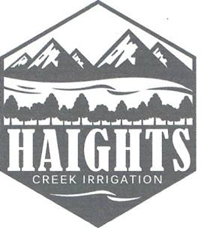 If you see an irrigation water issue, please call the office 801-546-4242
We will post shut offs and scheduled repairs as needed. 
Monday June 5th, 2023
The following areas are off.
Fruit Heights City, Country Lane to Village Way. We have a broken line coming from the Green St reservoir. This involves cutting into the road and gluing the broken line. Allowing for dry time for the pipe the water should be back on Wednesday morning. 
Kaysville, West Kaysville, the area north of Western, from Appaloosa to Sunset, Due to the meter installation in this area the water will be off to drain the system and install the meters. It will be back on Tuesday after 5. Going forward, the area will be off again during business hours of 8-5 to continue the installations. 
Thank you for your understanding.